Power Washing In Prospect KY
Kentucky and Indiana's #1 Rated
Pressure Washing
Get the Best Power Washing In Prospect KY
For a guaranteed high-quality, affordable, and professional Power Washing In Prospect KY, Window Cleaning Louisville is the company you need. For nearly fifteen years, we have been providing the best pressure washing services in the area. Our aim has always been to deliver quality work to all our valuable customers in this beautiful community. This is something we strive to do every day through a huge dedication and passion for the job. Your satisfaction is our priority, and we do everything we can to ensure all our customers love our work as much as we do. We go above and beyond in terms of work results and customer service, and we know that your experience with us will be a great one.
Our Kentucky and Indiana Pressure Washing Services Will Increase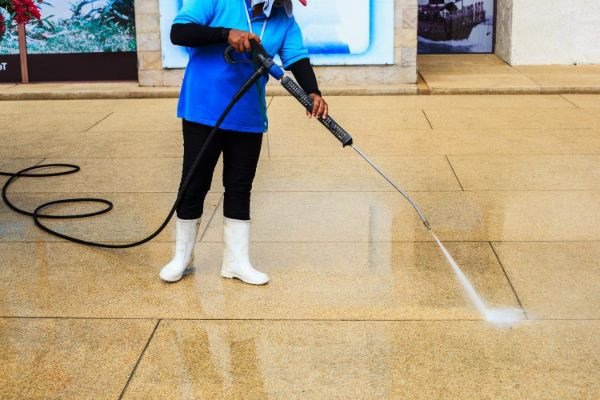 Benefits Of Our Power Washing In Prospect KY
When you hire our Power Washing In Prospect KY, you will be able to take advantage of the great benefits that come along with that. At Window Cleaning Louisville, we want to stand out among the rest. Therefore, we provide all our customers with as many reasons as possible to choose us. When you hire our company, you will benefit from our full money-back guarantee. We provide fully licensed and insured services, 100% satisfaction guaranteed, and same-day custom quotes. We also promise state-of-the-art equipment, highly trained and qualified technicians, and the lowest rates in the area. We want you to be amazed at what we do. We want you to know that you made the right choice, and we want your home to look perfect after we are through with it. Trust in us and see how we can transform your home with zero hassle or stress.
What Your Neighbors Are Saying
Power Washing In Prospect KY
Tony is great to do business with, my husband and I have been his customers for years and have always been pleased with his service and courteous behavior. He is very easy to deal with and gets the job done quickly. He did a great pressure washing job cleaning my house and porch! He even cleaned my air conditioning unit making it look so much better. I didn't even realize how much of a difference it would make having my metal roof cleaned! He was very fast and did not harm any of the plants around my house. I will definitely be calling him again!

Power Washing In Prospect KY
I was pleasantly surprised with my experience. I requested a quote and they showed up within a half hour. I had mold on my vinyl siding and stucco on my house. They explained what they would do, when they could do it and at a reasonable cost. They arrived on time the next day and completed the power washing job close to the the time they said it would take. The best part was the house never looked better. Very very happy with the Pressure washing job.

Power Washing In Prospect KY
I initially contacted Tony about a month ago and he was super polite and friendly. He gave me an estimate to do my windows and I was pleased with that. We arranged for a time and he sent a reminder notice and also a text just before his arrival. Tony is very kind and extremely respectful! He did a great job on my windows, he was efficient and again very respectful while in my home. I recommend Tony for any of your window and/or pressure washing needs!
Why You Should Choose Our Power Washing In Prospect KY
As a small business, we can put a lot of energy and focus into getting perfect results on every job we do. When you become our customer, you are not just another number. We don't cut corners or do a slapdash job to get it over with as quickly as possible. Instead, we put 100% work and effort into every job. With our high-grade equipment and expertly trained staff, we can far exceed the results and quality of work that other companies produce. Our Power Washing In Prospect KY can have a significant impact on your home and we will word hard to make sure you know that you are important to us. Your happiness is our priority, and if you're not happy, we're not happy. So when you choose us, you can be sure that the job isn't over until you are satisfied.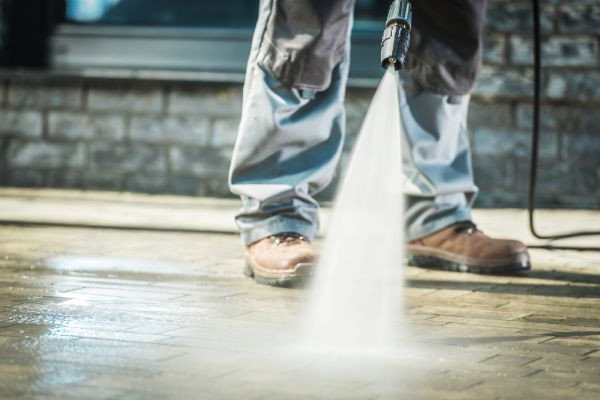 Increase Your Curb Appeal Instantly
Frequently Asked Pressure Washing Questions
At Window Cleaning Louisville, we can carry out the best Power Washing In Prospect KY and provide services for vast range of surfaces due to our expert knowledge and high-grade equipment. These surfaces include your roof, home exterior, concrete, paving, patio, decking, fencing, driveway, and more.
For most of the surfaces at your home, you should have them professionally washed at least once a year. An annual clean will ensure they are kept in the best condition possible and look great at all times. If you have any specific questions on this topic, just give us a call, and we'll be happy to offer advice concerning our Power Washing In Prospect KY.
All our services concerning Power Washing In Prospect KY are priced based on the job requirements. So, to give you the lowest and more accurate price, we'll need some information from you to provide you with a personalized quote. If you're interested in power washing at your home, just give us a call, and we can put together a quote for you straight away.
Our Core Exterior Cleaning Services
Ready To Rejuvenate Your Home?