Gutter Cleaning Louisville KY
Louisville's #1 Rated
Gutter Cleaning
Get The Best Gutter Cleaning In Louisville KY
Gutters play a crucial role in a home; they direct rainwater from the roof to an area where it can be drained out. What happens if these vital elements get clogged with dirt and debris? When gutters are blocked, rainwater doesn't flow as freely as it should and often seeps into the home's fascia, sheathing, and roof framing. That seepage can cause wood rotting as time passes and compromise your roof's integrity. You may be forced to purchase expensive roof repairs to get rid of the problem. Clogged gutters can also cause water damage to various parts of your home such as the siding, walls, foundation, and other areas. Hire our professionals in Louisville KY to get rid of any debris in your gutters and prevent all these costly damages from happening.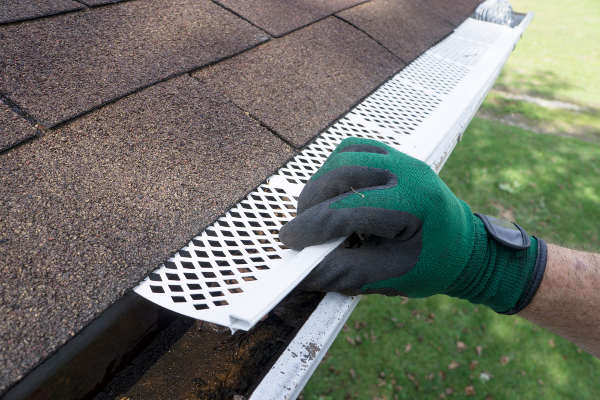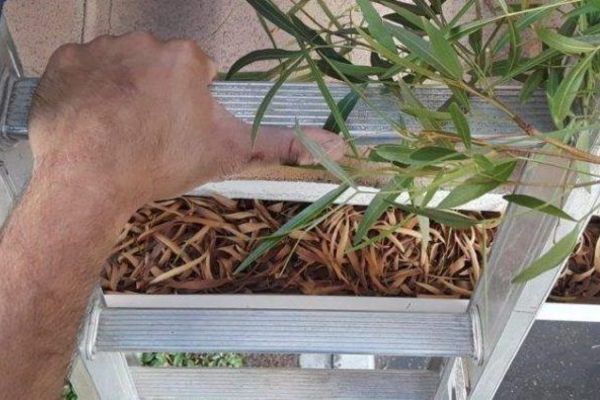 Dangers Of Gutter Cleaning In Louisville KY
While cleaning gutters may seem simple, it's not. This task is very risky to a common homeowner and can lead to injuries. One major cause of injuries is falling off the ladder. If the ladder is not positioned correctly, it may wobble as the cleaning is ongoing and make the person fall off. Improper positioning of the cleaning individual such as leaning too much on one side can also lead to falling and sustaining injuries. Another danger of gutter cleaning by unprofessional contractors is damage to your home. Walking incorrectly on the roof to reach hard-to-access areas can lead to damaged shingles. And since unprofessional contractors are mostly uninsured, you'll be fully liable for any injuries and damages that may happen. Make a wise decision and hire licensed and insured professionals.
Our Louisville KY Gutter Cleaning Services Will Keep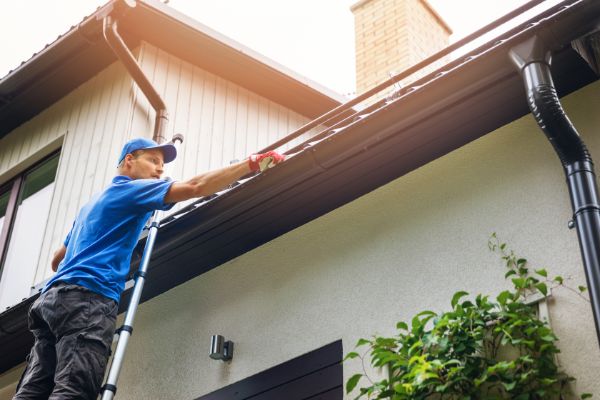 Benefits Of Our Specialized Gutter Cleaning
When you hire us, you'll be taking advantage of knowledgeable and experienced professionals who know how gutters work and how to clean them properly. We know all the culprit areas where debris commonly hide. Our experts conduct thorough cleaning to leave no trace of debris hanging around. The best thing about hiring our Louisville KY gutter cleaning is that in addition to washing, we also inspect for any damages. We then inform you about these damages before they grow bigger and present the need for gutter replacement. Another advantage of working with us is that we do everything safely. We have strong ladders and know how to position them as we clean the traditional way. And if your gutter is too high such that it's safely inaccessible, we have a high-quality gutter-vac that goes up to 40ft high. Instead of hiring amateurs, get in touch with us today!
Get Your Free Gutter Cleaning Inspection Today
Do you suspect there may be clogging in your gutters? Don't ignore the situation because those blockages may lead to expensive water damage. Instead, get a free gutter inspection from us. Our experts will come to your home, access your gutters, and determine what may be causing the clogging. Our inspection also involves detecting any damages so that they can be handled before they grow into bigger and costlier issues. After the thorough assessment, we then discuss the gutters' condition with you. Contact us today!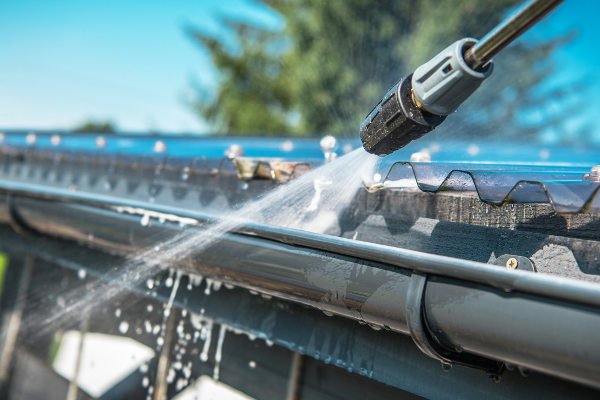 Increase Your Curb Appeal Instantly
Ready To Rejuvenate Your Home?
Our Core Exterior Cleaning Services